About Our Tours
Explore Yarra Valley with Wine Animal Tours! Browse our free, expertly designed itineraries to discover enchanting wineries at your own pace.
For a deeper experience, let us craft a personalised tour for you and your companions, or indulge in luxury tours with VIP access.
Your wine journey is customisable, and we can be your personal guide. Join us for an unforgettable adventure in Yarra Valley! Cheers to wine wonderland memories!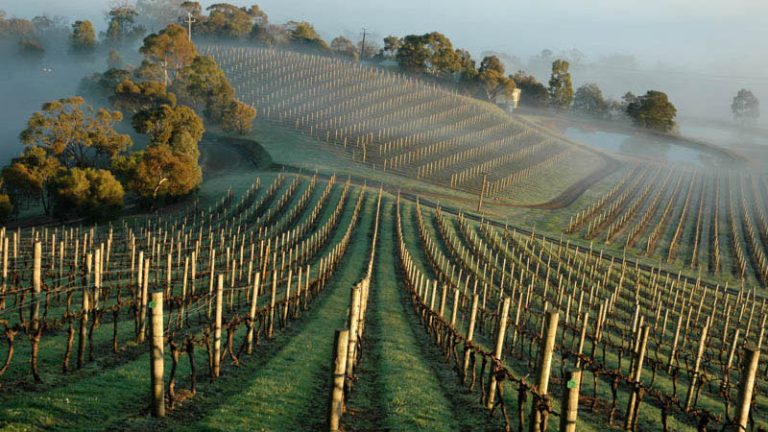 Self Discovery
I specialise in simplifying your Yarra Valley Day Trip by customising an experience based on your preferences, including the number of guests, desired wineries, and your trip's objectives, handling all the booking logistics to provide you with a well-planned itinerary.
BOOK NOW
Guided Discovery
I enhance your Yarra Valley experience by meeting you at wineries, offering behind-the-scenes access, extra wine tastings, and assistance with industry discounts. This personalised service accommodates your preferences.
BOOK NOW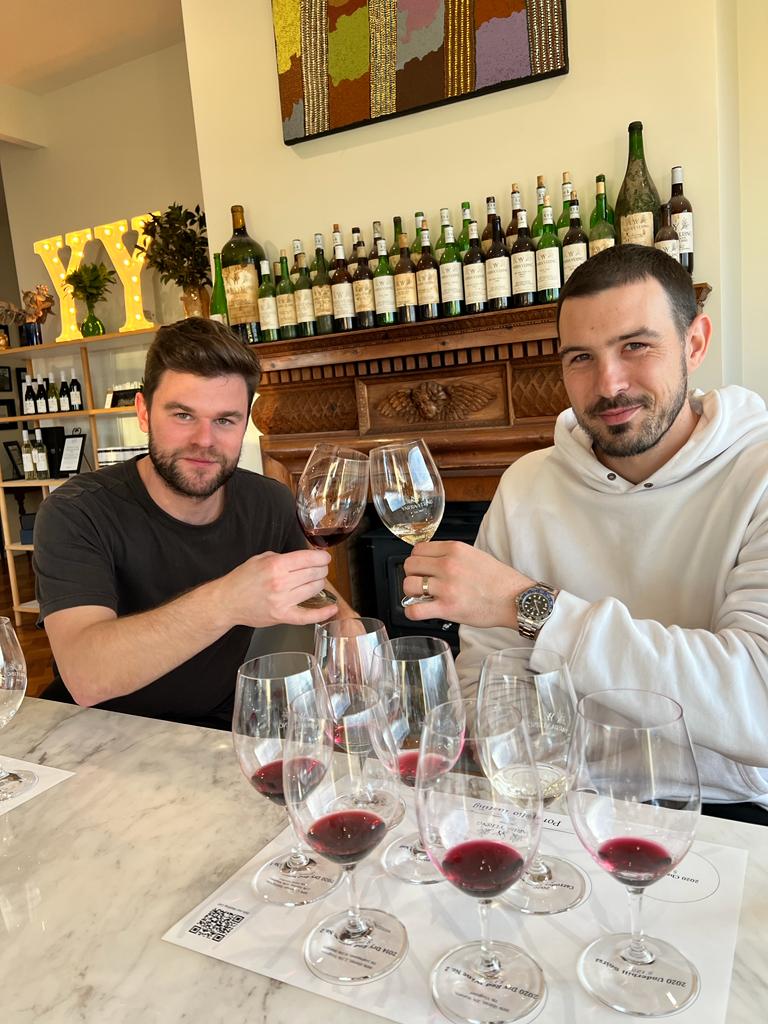 Luxury Discovery
Experience the LUX Yarra Valley Service, a favourite for showcasing the Yarra Valley from a personal perspective, with the commitment to provide the best service, inclusive of immersive winery tours and a maximum of 4 guests. This all-inclusive package allows for flexibility, including optional pre-arranged lunch bookings.
BOOK NOW
Reviews
Jade 23, Victoria

I recently enjoyed the 'Guided Discovery!' tour, and it was fantastic. Brenden, our guide, is a true wine enthusiast with a wonderful attitude. His passion for wine and the Yarra Valley was infectious. He made the experience memorable, providing behind-the-scenes insights, extra wine tastings, and even helped us get industry discounts.

The tour is highly personalised, tailored to your preferences, and the pricing is flexible. At $$300 it was excellent value, especially with Brenden's expertise. Highly recommended!

Stuart, 29 NSW

My group of 12 friends recently enjoyed the Self Discovery tour, and we had a blast. Brenden's recommendations made the day stress-free, allowing us to fully enjoy our time. Having everything pre-booked by Brenden ensured we were well taken care of at each location. It was a fantastic experience!

Liz 47, California

I recently enjoyed the extraordinary LUX tour, where the personal touch and dedication to showcasing the Yarra Valley's beauty and culture were immediately evident. Our passionate tour guide, Brenden (aka Wine Animal), provided an unforgettable journey, going above and beyond to share his knowledge and enthusiasm. His in-depth winery tours were immersive, and the tour's flexibility and customisation options made it even more enjoyable. I highly recommend this adventure, which left me with fantastic memories and a newfound appreciation for the incredible Yarra Valley, thanks to the fantastic Wine Animal, Brenden.
Complimentary itineraries
The Park and Walk

If you like the idea of parking your car and not worrying about it for the day, this one is for you – park and walk. These venues are within walking distance of each other. This isn't to say they are literally next door, but they are an easy walk away.

Start at Hubert Estate with a tasting at St. Hubert's, famed for their Cabernet Sauvignon and Pinot Meunier. Wander around the grounds and explore the art gallery downstairs. Walk over the road to Punt Road, where you can find a wide variety of wines, ranging from Pinot Gris and Chardonnay to Pinot Noir and the big reds. From there, continue up the road to Meletos and Napoleon Cider for lunch. A brilliant food menu paired with a great wine list makes for an amazing experience. If you're feeling adventurous, you can head further to the Yarra Valley Dairy, but now you're talking about a more significant walking distance. Another lunch option is available at Hubert Estate with Quarters, which is a great choice for families.
Wine Enthusiast's Starter Kit

This itinerary is designed for both budding wine lovers and seasoned wine enthusiasts alike, ensuring you can experience the best of the Yarra Valley without feeling overwhelmed or out of your depth. It offers a smooth journey from the top to the bottom of the valley, minimizing driving between visits and providing plenty of lunch options along the way.

Begin your day at the Upper Yarra's picturesque end with a visit to Steels Gate, where the welcoming team is sure to make your visit enjoyable. As you head down the mountainside, don't miss a stop at Sutherland Estate. Their magnificent sparkling Tempranillo, crafted by a lovely family-run vineyard, is a standout selection.

As you return to the town of Yarra Glen, consider a quick visit to the renowned Yarra Valley Chocolaterie. It's a surefire way to satisfy any cravings or keep children happy! For lunch, you have two excellent choices: the Grand Hotel in Yarra Glen or Heartswood Café (a personal favorite of mine).

Next, venture to the Yering Station, the oldest winery in the Yarra Valley. Here, Chardonnay and Pinot Noir reign supreme, but don't miss the chance to taste the Shiraz Viognier – it's truly exceptional. Before you depart, make a quick stop at the Yarra Valley Dairy to pick up some fresh cheese and crackers, a perfect complement to your wine purchases.

Embark on this Yarra Valley wine adventure, specially tailored for novice enthusiasts, and savor the region's finest wines, culinary delights, and picturesque landscapes.
A Pinot Noir Lover's Paradise

This selection of wineries is a haven for Pinot Noir enthusiasts - if this grape is your passion, then this is tailor-made for you.

There's no specific order in which you must visit these wineries, and I've included four options in case you have extra time. Please note that many wineries require bookings, and even a quick phone call to let them know you're coming can go a long way in ensuring outstanding service.

Pimpernel Vineyards is owned by a remarkable husband and wife team. Mark purchased the property in the early 2000s and transformed it into a French-style winemaking paradise. With four Pinot Noirs on display and an exceptionally impressive Chenin Blanc and Grouch (GSM Blend), you'll undoubtedly leave with a bottle or two.

Coldstream Hills, the most acclaimed vineyard in the Yarra Valley, was founded in 1985 by James and Suzanne Halliday (a name you might recognize). The cellar door exudes the genuine charm of the Yarra Valley. With an array of single-site wines and value options, this stop will leave you yearning for more.

Oakridge Vineyard may be better known for its Chardonnays, but trust me, their Pinot Noirs are among the finest examples you'll find in the valley. It's also an idyllic venue for lunch, where you can wander the grounds and marvel at the beauty of the cellar door.

To cap off your day, head to the newly renovated and open-to-the-public Giant Steps cellar door. With Melanie Chester as the head winemaker, this winery has harnessed the unique character of each individual site, emphasizing minimal winemaking techniques and expressing the wines' distinctive terroir. This is likely to be your favorite day trip – a magical experience awaits.





The Ultimate Luxury Experience in Yarra Valley

For those who relish feeling special, important, or simply adore the lavish, this collection of destinations is tailored just for you. From exquisite cuisine to top-tier wines, this is the journey that will leave you feeling like Yarra Valley has unveiled its true glamorous essence.

Oakridge Winery boasts a splendid cellar door with striking vineyard views and an exceptionally knowledgeable staff, ensuring an experience you'll reminisce about for years.

Next, head to the pinnacle of luxury in the Yarra Valley, Levantine Hill (please let me know in advance, and I can ensure you receive exceptional treatment). It stands as the epitome of architectural and luxury excellence. Immerse yourself in the world of single-site wines and savor some of the finest wines globally during their benchmark tasting, featuring prestigious labels like Lafite, Grand Cru Burgundy, and Hermitage. Lunch here transcends the ordinary; it's a culinary journey like no other, complemented by service as seamless as sipping a fine wine. You might find it difficult to leave this enchanting haven, but if time permits, make a final stop at St. Huberts Estate. Here, you'll encounter a stunning cellar door carved into a hill, boasting breathtaking architecture and a balcony fit for royalty. It's truly a magnificent way to conclude a remarkable day in the Yarra Valley.