Wine Animal Blog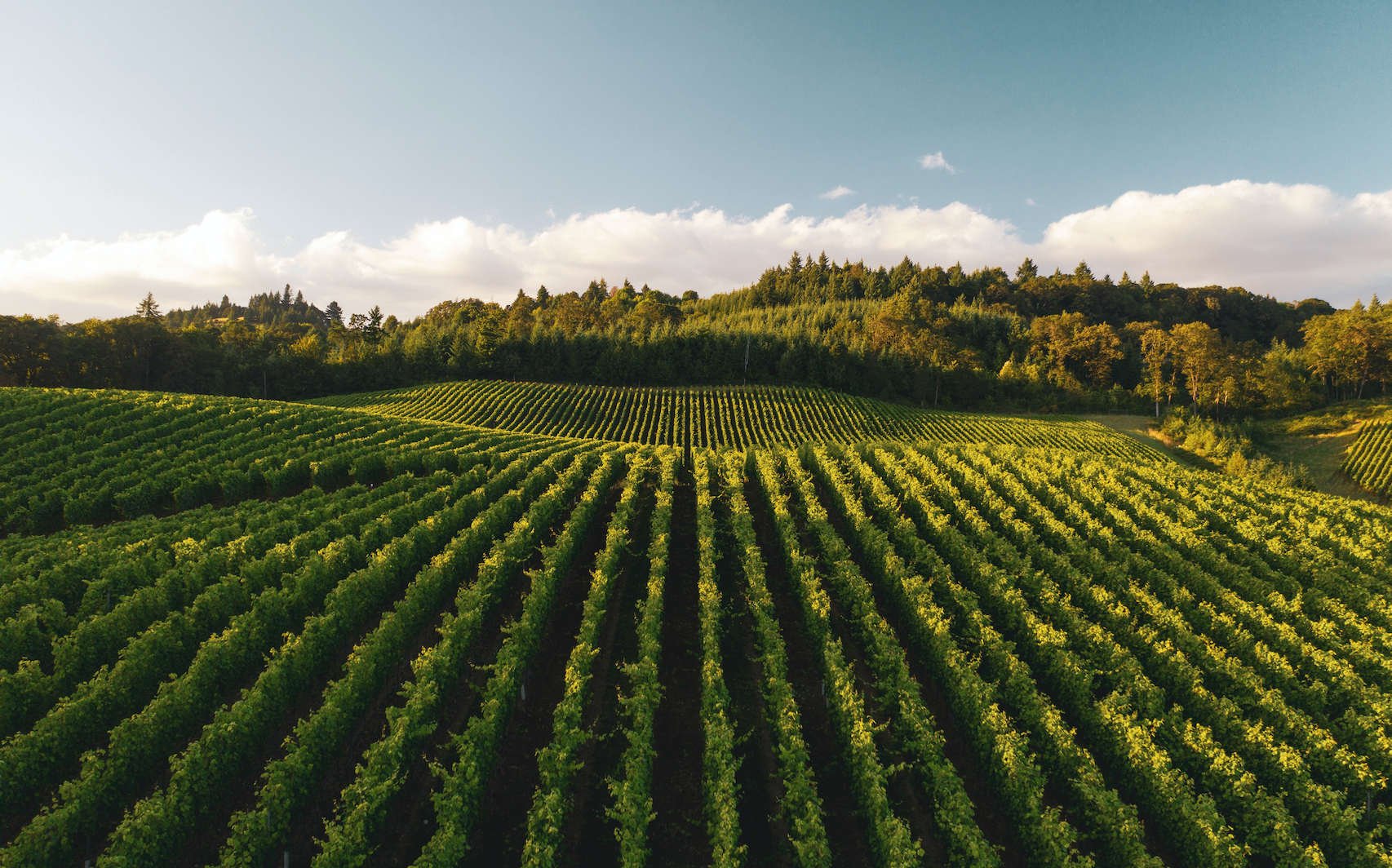 Why the Yarra Valley?

Well, this is an easy question to answer. I live in the Yarra Valley, having grown up within a 20-minute drive from just about any winery in the region. I've spent countless days and nights somewhere in the Yarra Valley.

There are such differing climates all the way from your traditional cool climate in the upper valley right down to the more moderate temperatures you get as you venture lower down to the valley floor.

The Yarra Valley may have been made famous by Cabernet Sauvignon and the foundations built on the brilliance of the mighty grape. But these days, it's more renowned for its Pinot Noir and Chardonnay, with an ever-evolving range of grapes starting to emerge. Sangiovese, Malbec, Carignan, Nebbiolo, and many more Spanish/Italian varietals are starting to emerge all around the region.

Winemakers looking to push the boundaries of conventional winemaking and what is widely accepted as the 'norm' are drastically changing. Having said that, there is still a wide range of more traditional wineries and winemakers. Wine is a personal taste, a personal journey that you can go on depending on your own taste buds. What's good for me may not be good for you and vice versa.

What the Yarra Valley provides is not only wine; it has a famous Chocolaterie, Four Pillars Gin Distillery, world-class restaurants and cafes, plus some of the best small boutique bottle shops I have set foot in.

A day trip to the Yarra Valley can and will be fun for all age groups. It is becoming a lot more family-focused as consumers look to spend more time with family and friends, with many wineries offering play areas and open spaces for kids and furry friends to run around.

So if you're wanting luxury, ease, affordability, extravagance, red wine, white wine, sparkling wine, food, or even just a casual drive, the Yarra Valley has it all. Message me and let me know what you're looking for. We will have private itineraries ready to send out and recommendations of places to visit.

Wine Animal Out.
Flock Rosé - The Passion Project

From my humble beginnings importing Hampton Water Rosé (Jon Bon Jovi's Rosé!), I shifted my focus away from international business and wanted to concentrate all my attention on the Yarra Valley and its wine region. A locally made and sourced rosé was the obvious choice. My close friend, Stuart, from Alkimi Wines, suggested that we embark on a collaborative project to create a rosé wine. That's when the dream for Flock Rosé began.

Stuart started Alkimi in 2014. Prior to this, he worked in Europe and at top wineries in Australia – Henschke, Yarra Yering, Oakridge, and Mac Forbes. Stu is all about wild yeasts and minimal inputs to bring out the natural characteristics of the grapes and vintage. We were aiming for a "provincial" feel, and we're both really pleased with the wine.

Stuart, true to his style, keeps things fairly simple in the winery. Like an artist who knows when to finish their masterpiece, Stuart knows the right times to work the grapes and the right times to do nothing.

The handpicked grapes were brought back to the winery and whole bunch pressed to a mixture of stainless steel and old oak for fermentation. After completing fermentation, the wine was allowed to mature on its solids (lees) for a further 6 months before being bottled.

As a humble carpenter, I really know nothing about winemaking, so I placed all my trust in Stu and his knowledge of the Yarra Valley. My focus shifted to the label and design, and of course, selling the stuff (we do need to make money). Flock comes from my love of all things flamingos. I am a rather flamboyant and extravagant individual, not afraid to put myself out there. If you don't follow me on Instagram, please start @thefunwineguy and see what I mean.

Small details such as making the label out of foil rather than paper, coordinating the capsule color, and adding a personal story on the back helped make the wine feel like a part of both Stu and me.

Follow Stu and me and watch us grow. We want you to join our Flock and try one of the Yarra Valley's finest wines. Head over to our shop and purchase some today.

Wine Animal Out.

Big Business Takeover

When I started my venture in the wine industry, I was importing and wholesaling wines from France and Spain. I stuck to what I knew best, which was Rosé, and let my great sales skills do the rest. Entering wine shops in high-visibility tradie gear while carrying pink rosé bottles was an instant hit. I mean, who wouldn't want to buy wine from me?

This led to me meeting some incredibly talented and experienced people, not only from the Yarra Valley but from all over, opening my eyes to rare unicorn wines (yes, unicorns are real) and the ins and outs of an ever-changing industry.

After 14 months of hard work and dedication, which included lugging boxes and affixing 5500 labels to each bottle when they arrived in Australia, big business stepped in without our knowledge. Big, bustling DM's (I'll keep their name a secret) went to the winemaker and took the wine from us. It went from being a premium wine with a great following, stocked in independent stores and selling at a rapid pace, to a standard bottle on a large wall of wines, crushing my dreams of making the wholesale/importer dream a reality at that stage of my life.

All of this happened amid the worldwide crisis we called Covid-19, shifting my focus from large-scale to smaller-scale wine sales, with a focus on the Yarra Valley and unicorn wines. I created a wine club that aims to remove the stigma of high-priced wines and hopefully makes it less confusing and easier to navigate.

Big businesses exist for a reason, to provide motivation for the little guy to succeed. Every chance I get to support small businesses, I will, because at the end of the day, I am small. I am a family man with three little ones to raise and support. Everything I do on this journey is for them. Business comes and goes, but family stays forever.

Wine Animal Out.
Rose and why its 'Yes way Rosé'

As I began to appreciate wine more, I ventured across the ocean to the mighty United States, exploring cities while wining and dining my way through the journey. When the weather was hot, rosé became the drink of choice. In so many places, I was asked if I wanted ice in my wine. Initially, I found it odd to add ice to an already chilled wine, but who was I to judge and go against the grain? It seemed that everyone was doing it, and to be completely honest, I rather liked it. In fact, to this day (please don't tell anyone), I sometimes still put ice in my rosé wine. Sometimes you just want it super cold and crisp, and that's the beauty of wine—it's so individual and unique to your taste buds. No one can judge, although most of the time people do!

Rosé is what I like to describe as the red wine for white wine lovers, and by no means do I mean it in a gender-specific way. I absolutely love rosé and will advocate for it as often as required. It's easy to drink, a food-matching heaven, a wine that doesn't require a refined palate or the ability to dissect the flavour profile. It pairs with any occasion, similar to champagne, I would say—any food (hello, salads), and on warm sunny afternoons when you don't feel like a beer or cider.

Yarra Valley Rosés are made from nearly all the red grape varietals we grow, with a large portion of them coming from Pinot Noir, and the rest from Syrah, Cabernet, Merlot, Shiraz, or a blend of these and more. Styles vary from light and dry to bold and savoury. 'Strawberries and Cream' is a very common descriptor for wines from the Yarra Valley, but there is a movement towards a more savoury edge, using the spice and pepper flavours we get from the soils to enhance the drinking experience. If you're unsure of what to drink or pair with your food, don't overlook rosé—it's a go-to of mine.

In fact, the very first wine I've made (in collaboration with winemaker Stuart Dudine) is Flock Rosé, a Syrah-based wine made in the southern French Provencal style. It's light, dry, crisp, and refreshing with a real savoury tone, perfect for fish tacos, tofu salad, and barbecued meats. It's a passion project of mine that I truly enjoy selling and making, something to call my own (well, mine and Stu's). Head over to our shop to grab a bottle or three—I promise you will not be disappointed. It's absolutely magical.

Wine Animal Out
Glassware

Glassware is essential when drinking a certain style of wine. Many people think it's just a glass and it makes no difference, while others believe that the glassware can enhance a wine-drinking experience. Let's take a deeper dive into this.

Imagine you're drinking a big Napa Valley Chardonnay. This wine requires a lot of surface area to allow oxygen interaction and to bring out the flavors of the fruit and the tertiary tones above the oak. Putting this into a champagne flute would not benefit the wine's drinkability or your enjoyment of it. The same goes for a Yarra Valley Pinot or a Bordeaux; they need a different-shaped glass with more surface area to allow the wine to breathe. Champagne, often served in a flute for aesthetic reasons, should actually be served in a wider bowl or a standard wine glass. Yes, the bubbles may dissipate quicker, but you'll get a more authentic experience.

While some enjoy the bubbles, and that's perfectly fine, others prefer to drink sparkling wine, whether it's from Yarra Valley, Champagne, or Prosecco, out of a wider bowl glass. Some glass manufacturers even offer masterclasses to show the benefits of using the correct type of glassware for your wine. RIEDEL is a well-known name in this field, offering a range of glassware options.

If you're getting into wine and looking for better glassware than your basic or hotel options, consider a universal glass. Brands like RIEDEL, Jancis Robinson, and Grassl offer great universal glasses that won't break the bank. Trying them out will enhance your wine appreciation and experience. The best way to notice the difference is to pour the same wine into two different glasses: a champagne flute and a large red or white wine glass. Let it sit for a bit and then taste. I promise you'll notice a difference.

Thank you for reading!
Wine Animal Out
Yarra Valley's Culinary Delights: A Food Lover's Journey

Let's take a quick look at three places that I love to visit for food when I am hanging out in the famous Yarra Valley Wine Region.

Soumah Wines - AI FIORI TRATTORIA: This hidden gem is nestled beautifully among the vast vineyards they own and serves incredible authentic Italian food. Wood-fired pizzas are my go-to; wine and pizza, Pinot Noir in particular, go extremely well together—it's practically a match made in heaven. Ask for a glass of the Equilibrio Chardonnay while you wander the grounds and admire the views. If you're having pizza, you have to drink either their estate Pinot Noir or Nebbiolo, a great Italian varietal made for pizza.

Heartswood Dining - Yarra Glen: This is more than a casual cafe for coffee and breakfast. Owner and head chef Matt Binny has established a cafe like no other in the Yarra Valley, showcasing skill and finesse all while satisfying those with a larger appetite. Breakfast, lunch, and dinner here are not to be missed. There's a great wine list (if you ask him nicely, I'm sure he will let you BYO) and a "feed me" menu that is value beyond words. The menu changes seasonally, the coffee is always amazing, and the service from all the staff is exceptional.

Levantine Hill: Now, this one is a special occasion restaurant for me, as it does come with a hefty price tag. In saying this, it's not just a meal; it is a surreal experience, one where you are the center of attention. Wines are perfectly matched to your food (try the family paddock range), and the service is beyond perfect. They even have a rose ice cream machine (well, it shaves rose-flavored ice over your dish); I mean, who doesn't want this? Every time I have eaten here, I have always left feeling more important than I really am. If you have time and enjoy the finer things in life, this Yarra Valley crown jewel is for you.

These are just a few of the many places you can venture to and enjoy a meal here in the Yarra Valley. Remember, we are not only famous for our wines; we make some incredible food. Visit the Yarra Valley Dairy on your way home to grab some cheese and local produce to enjoy at a later date. Get fresh seafood from the road vendors as you head out towards the big city, and of course, don't forget the hot jam donut van. Whatever you're after, we have it. Reach out to me for any suggestions or questions you may have.

Wine Animal Out.